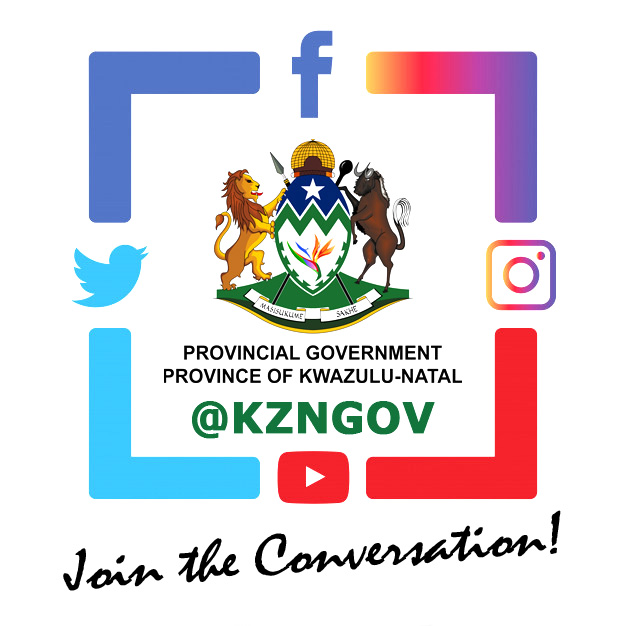 The KZN Office of the Premier is committed to the timeous dissemination of information and expanding the conversation on KZN Provincial Government service delivery initiatives and programmes of the Office of the Premier. The Office of the Premier upholds constitutional principles of openness, transparency, and fairness. One of the key ways we seek to accomplish this is through the use of social media and other online communications.
"Social media" is a broad term for a wide spectrum of interactive and user-driven content technologies, including social networks like Twitter, Facebook, YouTube, and Instagram. Like many government agencies, the Office of the Premier is exploring how best to use social media to accomplish our mission, engage the public in discussion, and include the public in the governing process.
The Provincial Government Communications Chief Directorate in the Office of the Premier leads the Department's social media and online communications efforts.
The Office of the Premier has a presence on the following Online platforms (this is an evolving list):
OFFICIAL SOCIAL MEDIA PLATFORMS
| | | |
| --- | --- | --- |
| | Facebook | www.facebook.com/KZNGOV |
| | Twitter (@KZNGOV) | www.twitter.com/KZNGOV |
| | YouTube | www.youtube.com/kznonline |
| | Instagram | www.instagram.com/KZNGOV |