Newcastle Local Municipality

OVERVIEW
Contact Details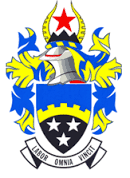 Postal: Private Bag X6621, Newcastle, 2940
Physical: 37 Murchison Street, Newcastle
Tel: 034 328 7600
Fax: 034 312 1570
Web: www.newcastle.gov.za
Geography, History and Economy
Area: 1 855km²

Description: Newcastle Local Municipality falls within the Amajuba District Municipality. It is located in the inland region on the north-west corner of KwaZulu-Natal, a few kilometres south of the Free State, Mpumalanga and Gauteng provincial borders, in the foothills of the Drakensberg.

Newcastle is the third-largest urban centre in KwaZulu-Natal, is categorised as a secondary city and is the biggest municipality within the Amajuba District. The town was strategically placed, in 1854, by the Surveyor General of the Natal Colony, Dr PC Sutherland. The town was later known as the Waterfall River Township because of the Ncandu River. In 1864, the town of Newcastle was founded on the site, becoming the fourth town to be established in Natal. The town was named after the British Colonial Secretary, the Duke of Newcastle.

Newcastle functioned as a major transport junction and popular stopover for wagons and post-chaises during the late 1800s. In 1890, the first train arrived in Newcastle. In 1891, Newcastle was declared a borough. The discovery of coal brought a new era of prosperity to the town and several ambitious building projects were planned for Newcastle in the late 1900s.

Cities/Towns: Charlestown, Newcastle

Main Economic Sectors: Manufacturing (27%), general government (17.6%), wholesale and retail trade (14%), business services (10.2%), finance and insurance (6.9%)