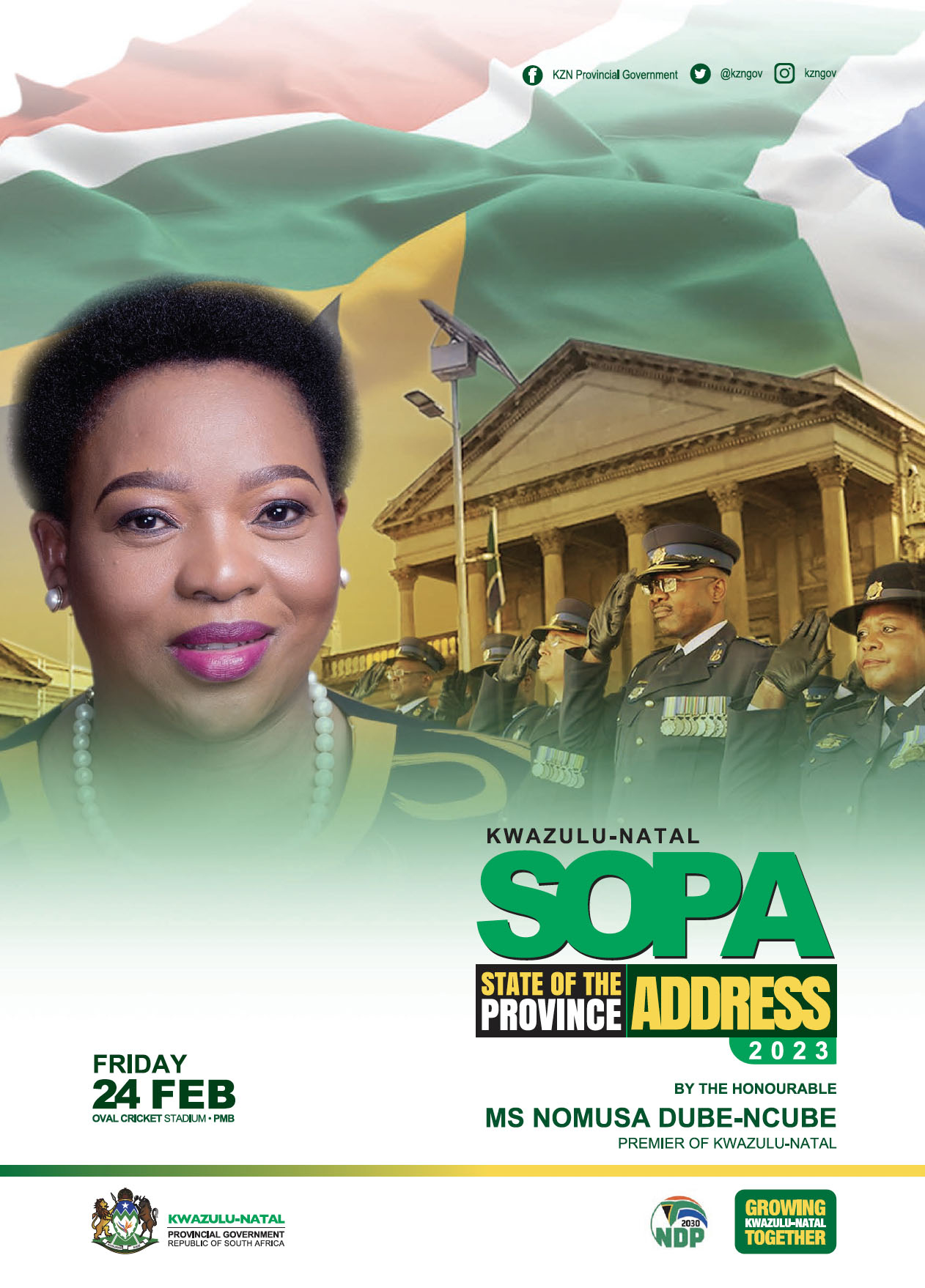 Download your copy here
---
WHAT IS THE STATE OF THE PROVINCE ADDRESS (SoPA)?
The State of the Province Address is a speech made by the Premier or provincial head and usually marks the official opening of the KZN Provincial Parliament.
The speech is delivered in front of members of the provincial executive, including the Speaker, Deputy Speaker and the Secretary.
WHO CAN ATTEND?
Ordinary sittings of the provincial parliament are open to the general public, but because of a shortage of space, only invited guests and members of the provincial parliament can attend the event
STATE OF THE PROVINCE ADDRESS DOCUMENTS